Save up to $900 per unit – Rebate on Heat Pump Water Heater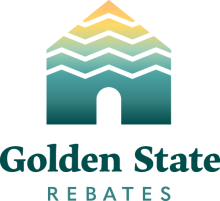 INCENTIVE PRICING
up to $900
FUNCTIONAL CATEGORY

EQUIPMENT TYPE

WHO CAN APPLY?

LAYERABLE?
Yes
INCOME QUALIFYING?
No
REQUIREMENTS:
Must be a 45–80 gallon Heat Pump Water Heater. Minimum UEF 3.30. Must be replacing a GAS storage water heater (fuel substitution).
Rebate amount subject to type and size of water heater being replaced and must be on the Qualified Products List at the time of purchase. Other restrictions apply.
Rebate is issued as a retail coupon to use at checkout in-store or online through a participating retailer.
Customers may reside in a single-family, multifamily, manufactured home or mobile home. Must be an electric customer of SDG&E, SCE, or PG&E.